Welcome to my wonderful world of hairdressing
Over the years, I have been given great pleasure in meeting so many of you, actors, musicians, athletes, politicians, and people from all walks of life. I would like to think that I treat you all with equal care and that you have all become my loyal customers.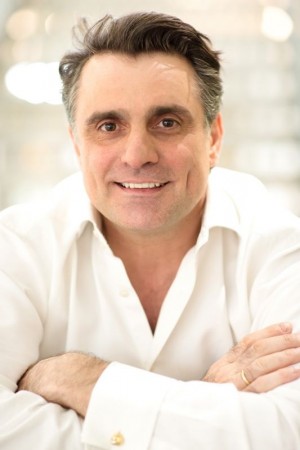 Having cutting and styling as my specialty, I teamed up with the world-renowned hair color expert Daniel Galvin OBE. We are still together and remain at the cutting edge of our industry.
Being an ambassador of the Hairdressing Council and a spokesperson of its Think Tank, I am striving for better regulations in hairdressing. I have also enjoyed my work as an ambassador for Laross hair extensions and Brylcream, as well as a global spokesman for Avon.
Currently, I have my own collection of hair pieces in collaboration with Annabelle's Wigs. I have also developed and tested my own hair-care range of products which have proven very successful in China, where they are selling under the Lino banner.
My job enables me to support many charities with my associations with sport, exhibitions, tutorials, gala events, TV shows and demonstrations, and this is what continues to give me great personal satisfaction. For this work and my contribution to the hairdressing world, I was recommended by the Queen and have received an MBE in the 2014 New Year's Honours List.
Many thanks to all my loyal customers for their continued support,
love